Central Utilities - From the Rooftop

---

A view from the roof March 5 1991, day of The Ice Storm. It seemed everything but the roads were coated with nearly an inch of ice. It made for a very picturesque sight the first day or so. However the extensive loss of power made for some very dark and cold nights for a lot of people.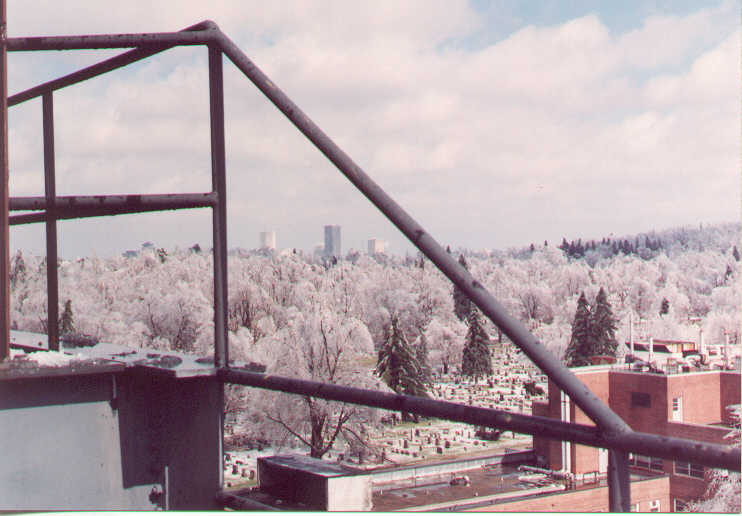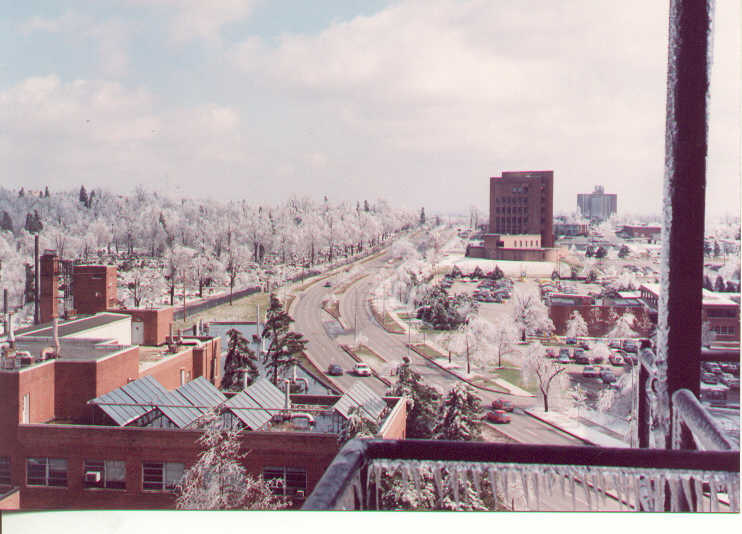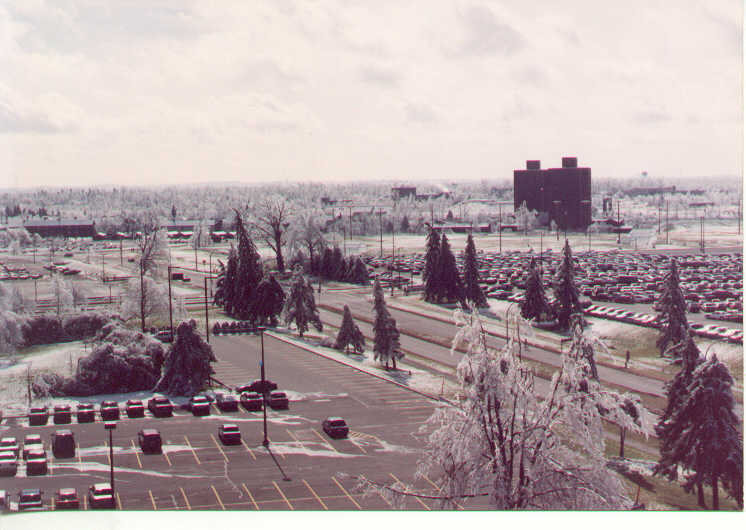 Think it was the Thunderbirds, may have been the Blue Angels, whichever... they cruised around the plant during an air show in 1993.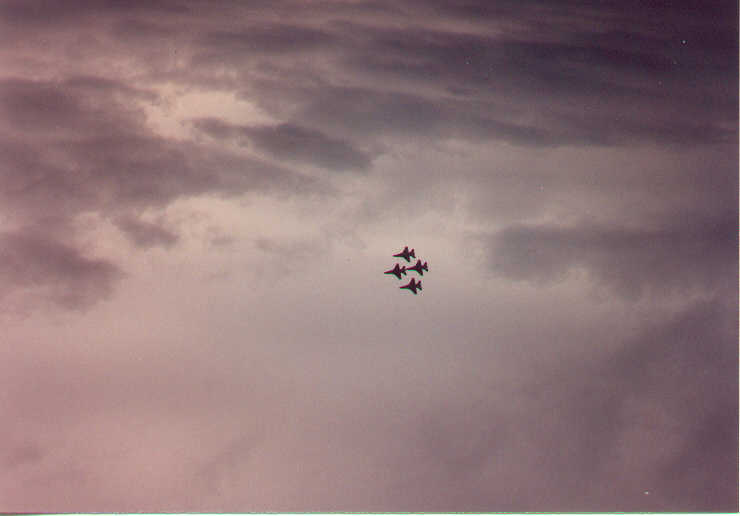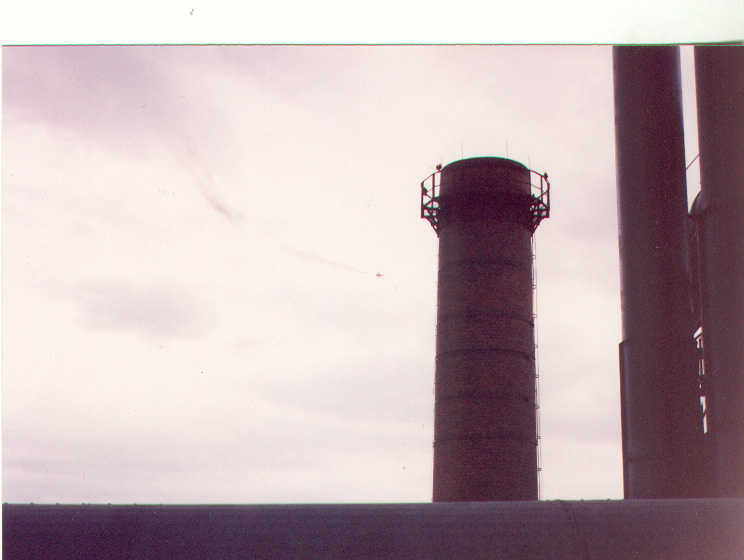 Then there was the time the Concorde visited Rochester in 1995.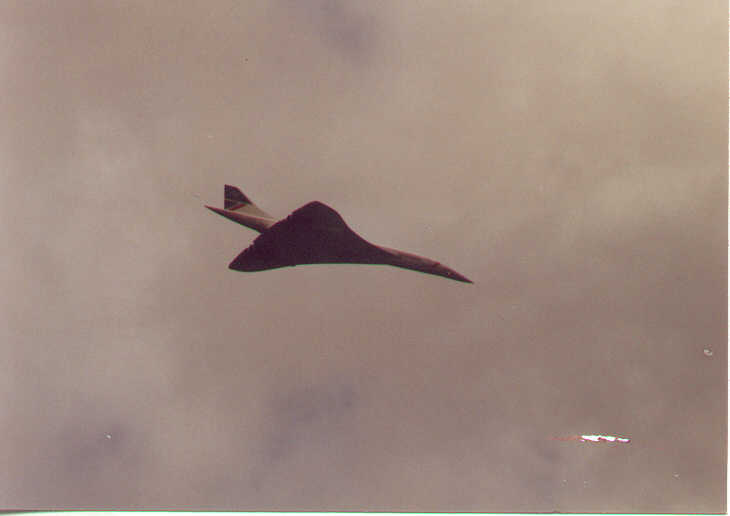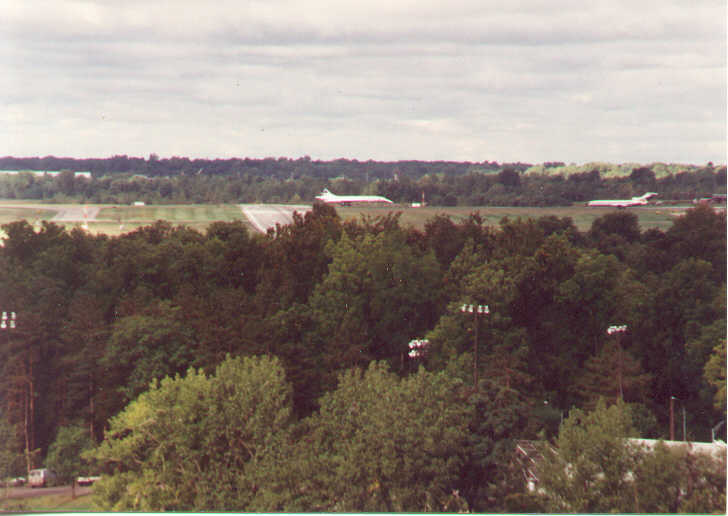 Previous page

Central Utilities 1984 .. .. Heating Plant .. .. Chill Water Plant

Controls, etc .. .. 2 .. .. 3 .. .. 4 .. .. 5
Events .. .. 2 .. .. 3 .. .. 4 .. .. 5
People .. .. 2 .. .. 3
Recent .. .. 2 .. .. 3 .. .. 4 .. .. 5 .. .. 6
From the Rooftop

Return to Work or Home Page